A series of events for singles who are 'bored of dating apps' are coming to Manchester next month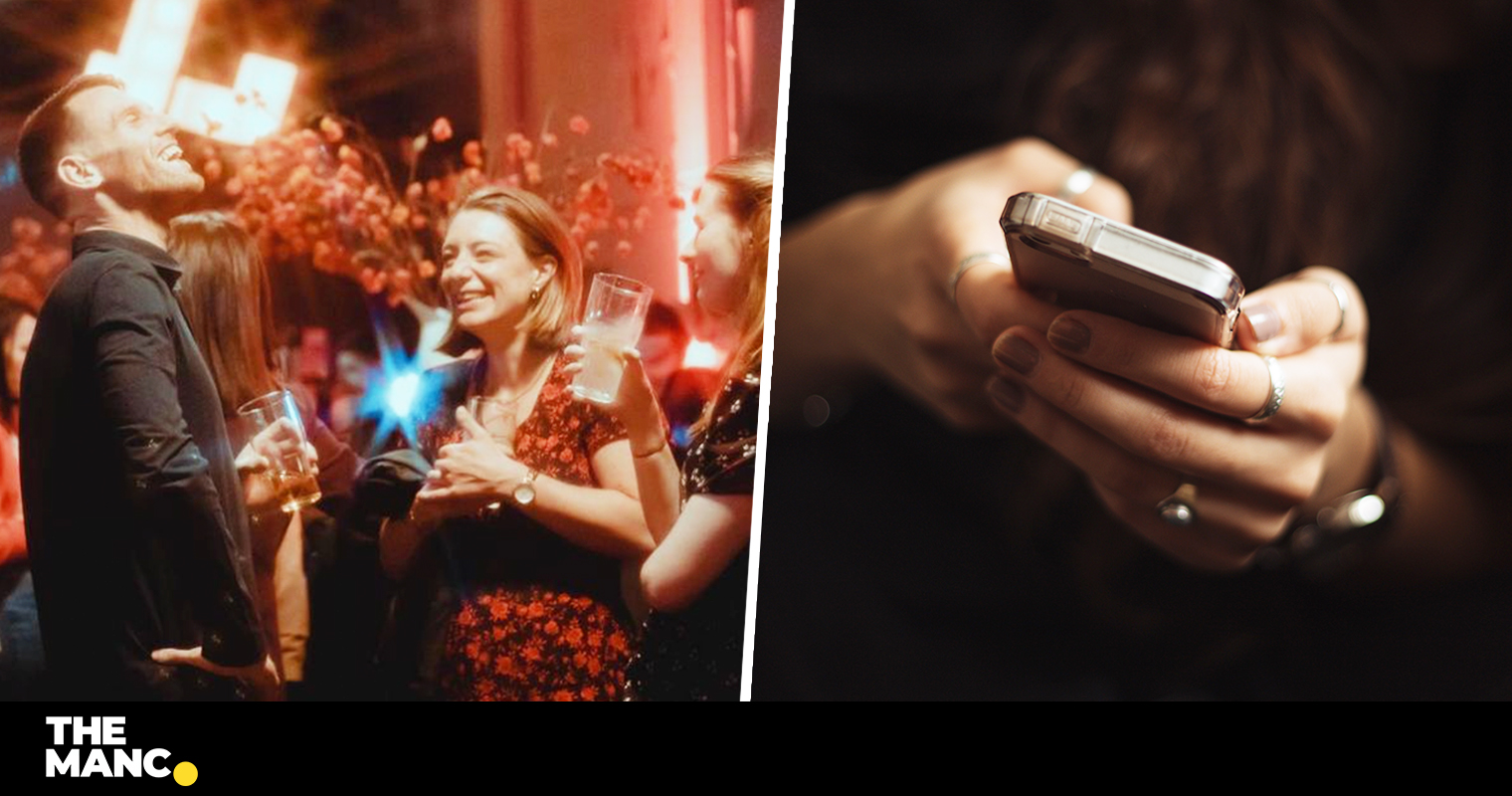 A series of events for singles who are 'bored of dating apps' are coming to Manchester next month
What's new
Bored of Dating Apps (BODA) is an in-person event series where friendship is considered as important as romance.
A new series of matchmaking events for singles who have "dating app fatigue" are coming to Manchester next month.
Started as a way for people to form new relationships in a more organic setting, Bored of Dating Apps (BODA) is a series of in-person events that focus on bringing joy to the community, putting mental health at the heart and create an environment where friendship is considered as important as romance.
Previous BODA events have been raging in Liverpool, and so, very soon, Manchester is set to host its own series.
Catering to all genders and ranging from people in their 20s and 30s to 40s, the BODA team explains that their past events have generally seen an even split between men and women – with around 90% of attendees swinging solo to "embrace the experience". to its full extent".
The series of events will include dumpling masterclasses, pasta workshops, cheese and wine supper clubs, hikes, quizzes, yoga get-togethers, a fall weekend for singles.
But first on the lineup is Manchester's launch event at GRUB – a 'Sip & Paint' party.
Hosted by local artist Libby Ayres, Sip & Paint parties are a fun way to learn to paint in a relaxed, fun and sociable environment.
In this unique session suitable for people of all skill levels and meant to be "full of singles", Libby will guide you through the process and techniques of using acrylic paints to create a beautiful canvas to take home. end of the night.
Read more: Brand new '100% real' dating app Fluttr is now available for Mancunians
"There's going to be a rebellion against dating apps and doing everything online," said Jessica Evans, founder of BODA.
"People don't want to feel limited to social media, dating apps and WhatsApp anymore."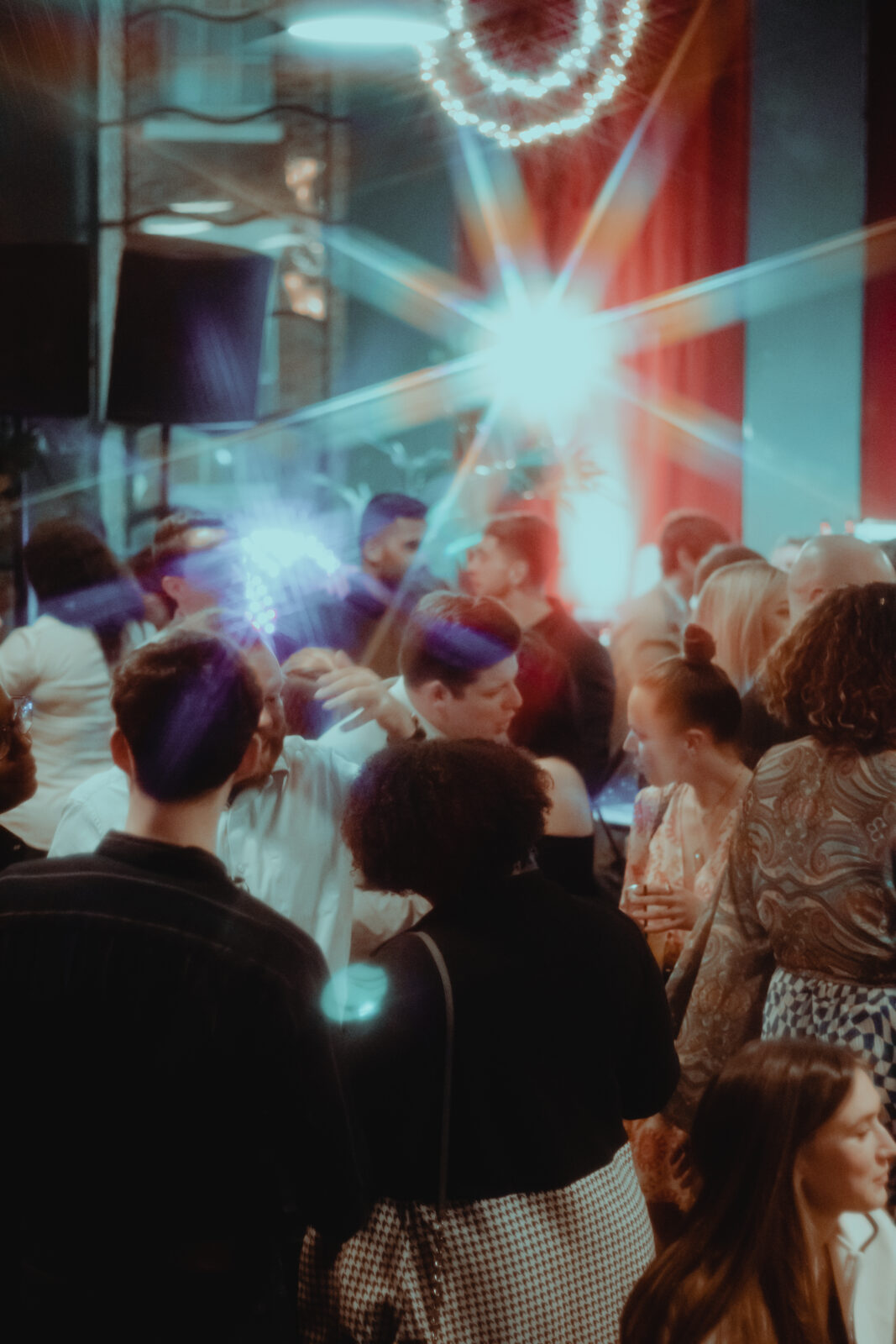 To sum it up in a nutshell, whether you meet someone or not, each of the Manchester BODA events is diverse, filled with "welcoming and genuine" people, and promising to be "a great night no matter what".
Tickets will cost you £35 and include a free drink, all the necessary art equipment, your artwork to take home and of course a 'wonderful' evening social with BODA.
Take tickets here.
Featured Image – BODA
What's new
The Manchester Food and Drink Festival has been postponed for a week


Georgina Pellant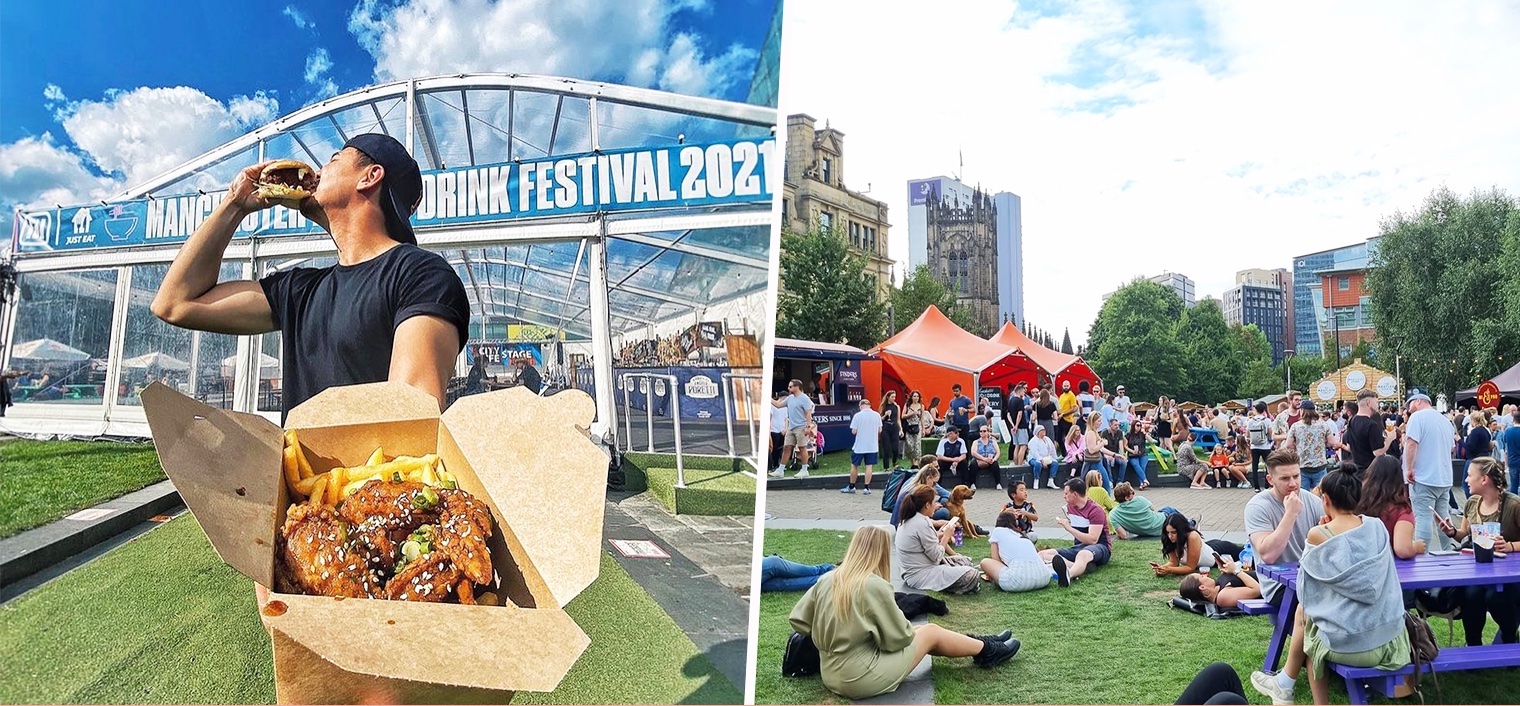 Following the death of Queen Elizabeth II, organizers of Manchester's Food and Drink Festival (MFDF) have announced that its 25th anniversary will be postponed for a week out of respect for the royal mourning period.
The festival will now take place from Thursday 22nd September, with events running through Sunday 25th September, then again from Thursday 29th September to Sunday 2nd October at its free festival center on Cathedral Gardens.
The MFDF curry club, which was originally scheduled to take place on September 20 at 7 p.m., has also been postponed for the time being with a new date expected to be announced by festival organizers soon.
Elsewhere, the MFDF Wine and Sparkling Festival will now take place after the festival on October 7 and 8. Moving to a new home this year, it will be held at New Century, NOMA's brand new concert hall and dining venue.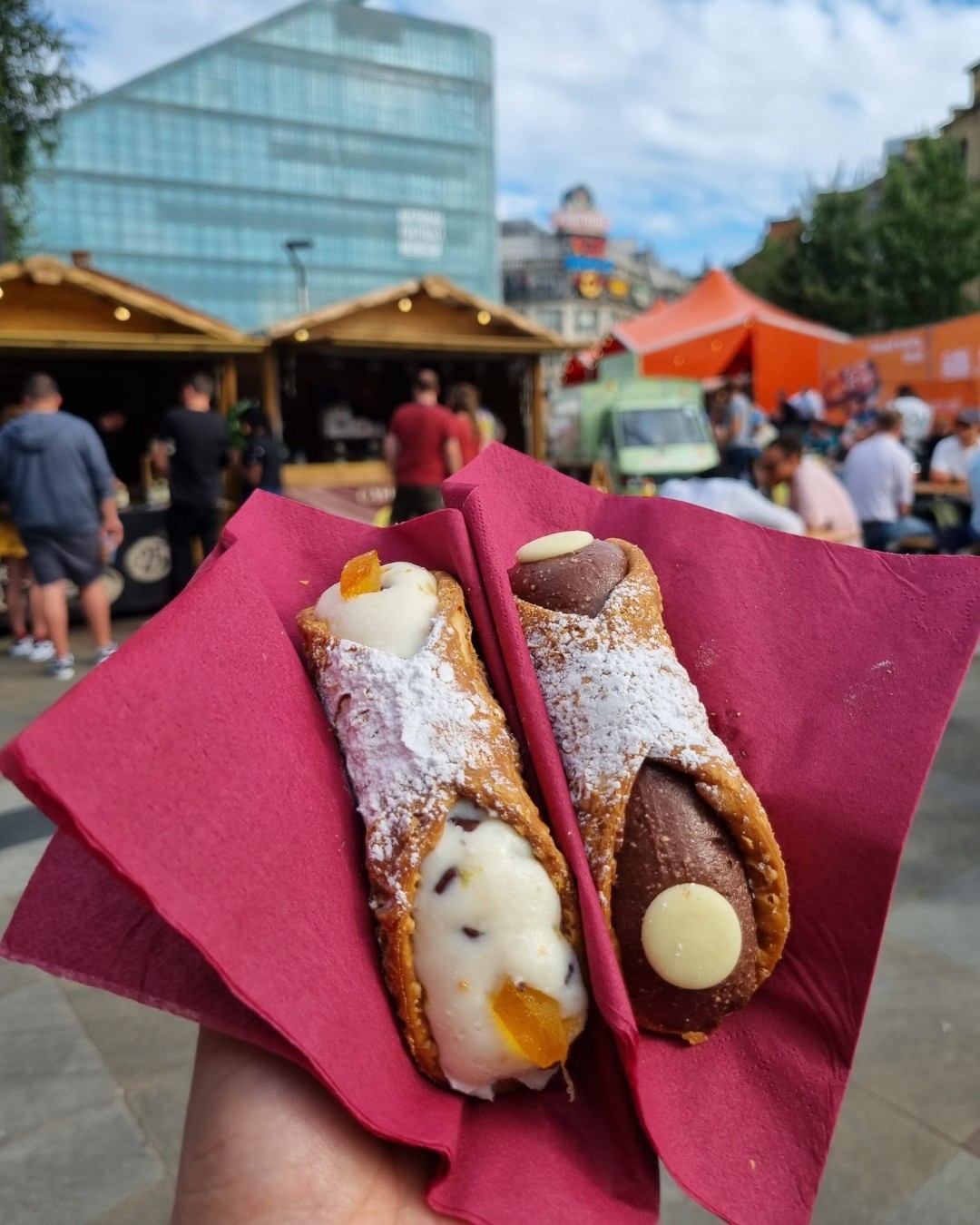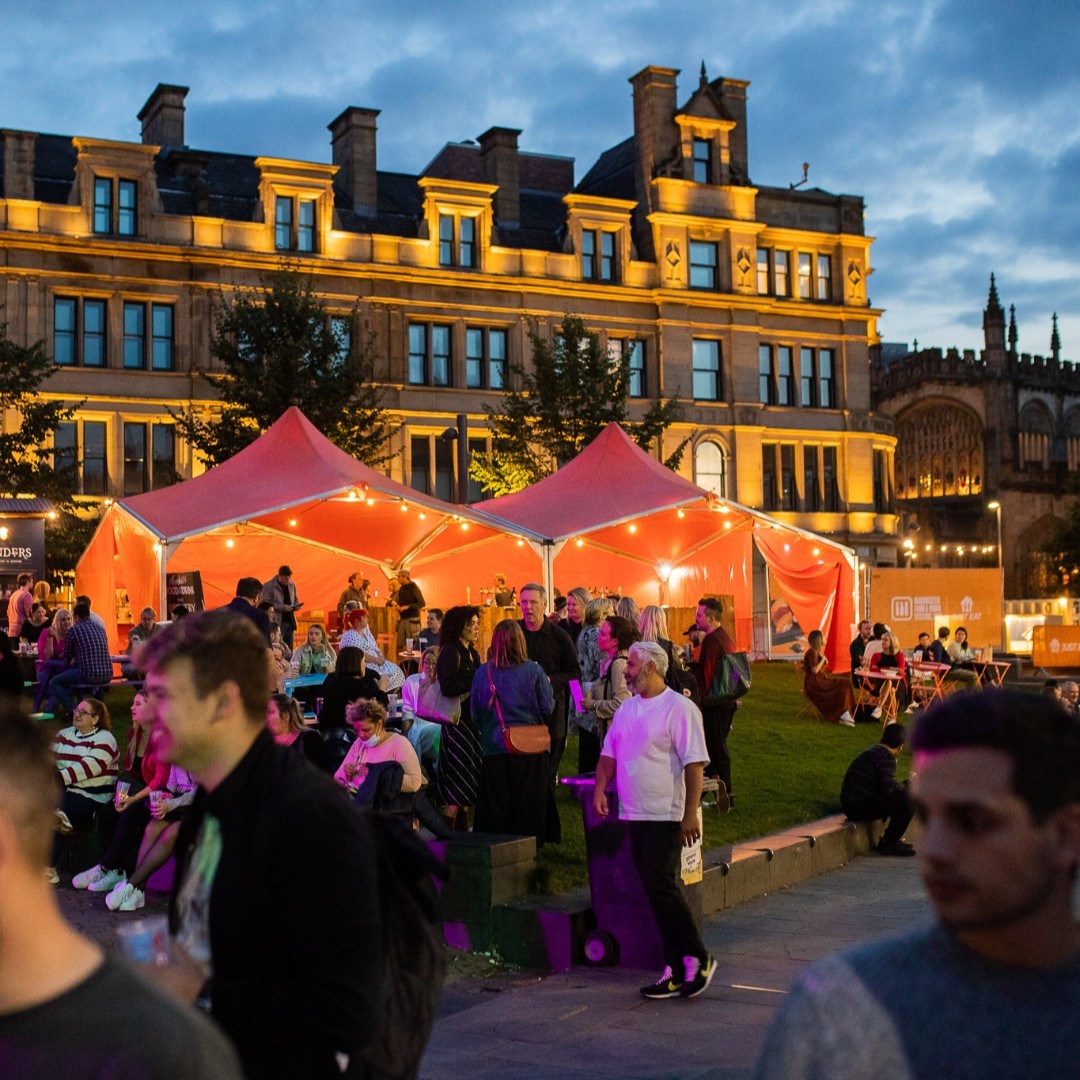 The MFDF gala dinner, meanwhile, will take place on 26 September as originally planned at Escape To Freight Island.
Read more: Manchester Food and Drink Festival unveils full 25th anniversary program
Last week, organizers unveiled the full program for the festival's 25th anniversary event, which will feature a host of street food vendors, an artisan food market and a live music stage, as well as a a huge beer bar serving local beers.
Elsewhere there will be live wood-fired cooking from some of Manchester's top chefs and a series of talks and workshops from acclaimed food journalist and author Felicity Cloake, Kate Humble, Lia Leendertz and Edd Kimber and more again as part of his Masterclass Kitchen.
Read more: Manchester Food and Drink Festival reveals shortlists for 2022 awards as voting opens
Beyond the festival centre, this year will also see restaurants around the city teaming up with MFDF to offer £25 menus to celebrate its longstanding presence in the city, with the likes of Three Little Words, District , Embankment Kitchen, Mi & Pho and more. to take part.
For more details about the festival and its upcoming events, you can visit the MFDF website here.
Feature Image – MFDF
What's new
Deliveroo, Bruntwood and The Manc's 'go with a go' event is back with free lunch

daisy jackson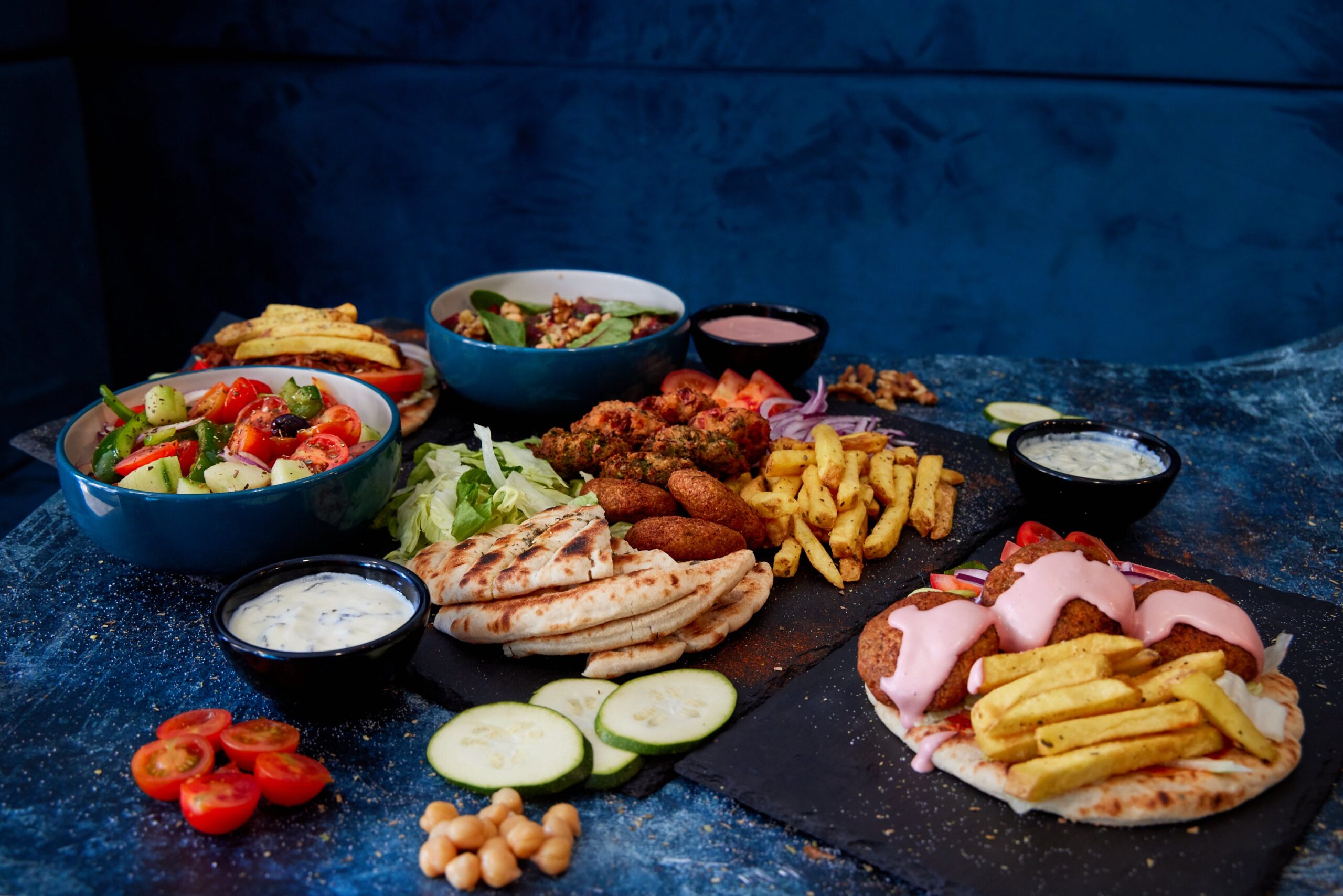 The 'takeaway with a takeaway' event launched by Deliveroo, Bruntwood and The Manc returns for new sessions.
Each includes a complimentary lunch, an appearance by a guest speaker and a networking opportunity in one of the magnificent Bruntwood Works buildings in Manchester.
The first lunch club took place in August at Blackfriars House, where Christopher Owen spoke to participants about what it means to be a good person.
Four more events have now been scheduled, with Deliveroo once again on hand to provide the lunch itself, free of charge, highlighting the wide range of delicious food cooked here.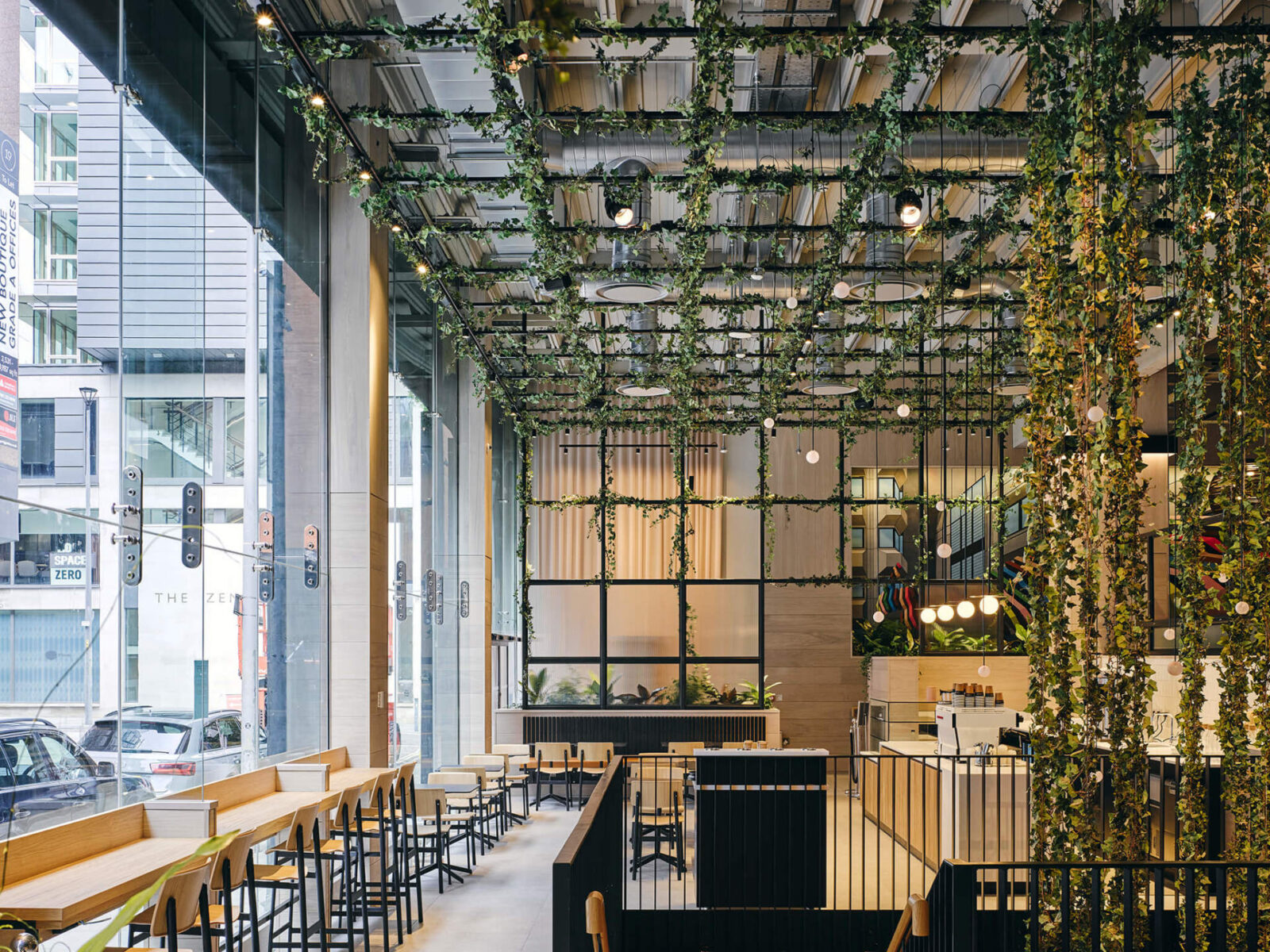 The Takeaway with a program of takeaway events
September 22 – 111 Piccadilly, Manchester M1 2HY
October 20 – Blocking 17 Marble StreetManchester M2 3AW
November 16 – Centurion House, 129 Deansgate, Manchester M3 3WR
14 December – Blackfriars House St Marys, Parsonage, Manchester M3 2JA
A Deliveroo spokesperson said: "We are delighted to have the opportunity to showcase some of Deliveroo's amazing restaurants in Manchester whilst providing the business community with a delicious midweek treat by partnering with The Manc. & Bruntwood for the new Lunchtime Takeaway event".
Rosie Davis, Bruntwood's Business Development Manager, said: "I'm delighted to be hosting this event at the Bruntwood Buildings with The Manc and Deliveroo and bringing Manchester's business community together with two of the best things in life; inspiring food and people!"
Read more: A new 18-storey £93million tower with a rooftop swimming pool is planned for Manchester
Kristen MacGregor-Houlston, Head of Brand Partnerships at Le Mancsaid: "We are really delighted to be collaborating with industry leaders like Bruntwood and Deliveroo for the takeaway lunch series.
"We're going to inspire the Manchester business community with this series of events and it's a fantastic opportunity to showcase some of our region's delicious food and drink offerings."
The three companies will meet at Blackfriars House on St. Mary's Parsonage, in the Auditorium.
You can register for your free seat at eventbrite.co.uk/e/the-manc-bruntwood-present-lunchtime-takeaway-with-deliveroo-tickets-404743026287
The featured image: