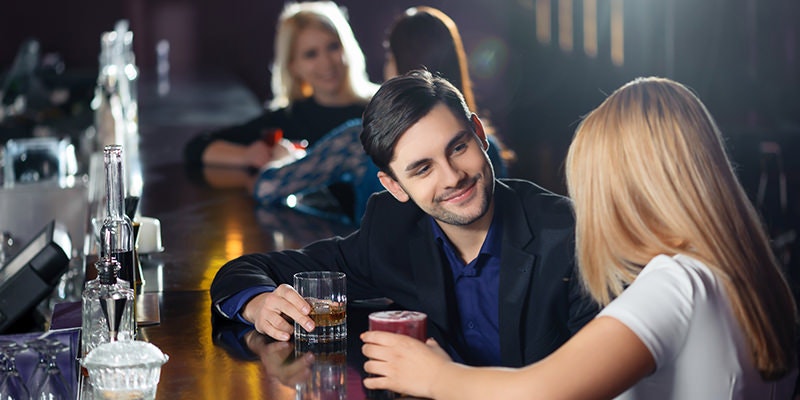 London VC Dispatches: The Secret Source of Great Deals … Dating Apps
Rosie Wood is a (fictitious) partner in venture capital firm Mild Conviction. It is a multi-level generalist fund with offices in London, Paris and Verbier. They aren't like normal VCs – they don't need to do a lot of due diligence to decide on an investment. Instead, they're just looking for companies and founders who are pretty good. Because good enough is usually good enough. Find his first and second dispatches here.
***
Sad and personal news: my longtime boyfriend and I have broken up. He still lived in Plymouth and worked at my old company where he was employee number five (with his dog Elon). Considering how much I worked weekends and nights, long distance just wasn't going to work between us. I've heard that the company is going to join SPAC soon, so I really wish the best for him and Elon.
After the breakup, my London friends recommended that I go to the "apps" immediately. So I turned to Mild Conviction's data-driven procurement platform, DealSensei, to get app download data to see which ones were growing the fastest. One, Jessica, has seen 100% week-over-week download growth over the past three months. The stylish website, featuring photos of beautiful Burning Man women who could all have been called Jessica, said it was a "members-only community for the curious, career riders, 30U30s. and the dreamers who are changing the game of tomorrow today. ".
I signed up immediately.
The first guy I paired up with took me to Gold in Notting Hill for a drink. I learned he was a foodie who traveled to Durham and loved the Arctic Monkeys, but mostly he was starting a subscription sparkling water company called FizzDrop. We didn't have a lot of romantic chemistry, but his company seemed interesting. I invited him to pitch to MC.
After the pitch (which went very well), the partners asked me where I had found the deal. I explained a little sheepishly that I had met him on a dating app.
"With his training, he would never have been on our radar," said our partner Alex, who leads our Oxbridge and MBA sourcing. "But he's a very good founder. I feel like there is an opportunity here for Rosie to do innovative sourcing.
This is how I became responsible for "apps" sourcing. As more and more VCs use data to find businesses, I'm pretty sure no one is looking at this dataset.
It seems like every guy between 27 and 35 in London is looking for love and also VC funding. They're all on apps, and they could all match MC perfectly.
There was Chad T, who was building Smoogle, a scent technology company specializing in human identification and cybersecurity. There was Chad M, who was building a blockchain-based tracking device for factory workers. And there was Matt, who was using AI and smart algorithms to digitally replicate the spontaneous water cooler chat experience for remote teams. In total, I brought in 25 founders to pitch.
I was working hard on finding a driverless tour bus one night when our partner Fred pinged me on Slack with a note and link to a tweet from our Managing Partner / CEO Rupert a prolific tweeter.
The man himself talks about us! I am 98 years old, what are you? ??
Rupert's tweet read: Gen Z is going to be a game-changer for VC sourcing whether we like it or not. They have an eye for networks like no one else and that's why I hire them #secretsauce
It seemed pretty clear that Rupert was talking about me and not Fred, who only talks to his father's friends who are angel investors and spends too much time on his Platoon. But I didn't want to hurt her feelings, so I sent back: 🙏💪🚀
Rupert's tweet made me so proud. In fact, I brought value to the team. In fact, I was meeting some pretty exciting founders.
That is, until I log into one of the "apps" and get closer to our rival fund partner, Rocket Thrust…
Anyone with advice on how to deal with the competition that hinders your turf and your love life, please contact [email protected] or on Twitter @MildConviction.
And as always, tell me how I can be of help,
Rosie